Stone Soup News & Updates!
Photos from our Pop-Up MLK Day Art Show and a sneak peek at what's coming up next month.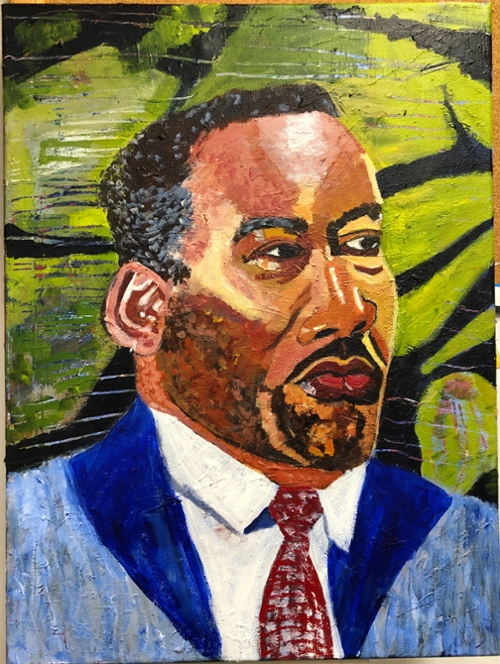 painting by Rachel Jenkins
Dear Stone Soup supporters,

Did you see the Greenfield Recorder published an article on our "Pick Your Own Anti-Racism Film Festival" and Pop-Up MLK Day Art Show? Check out the article!
As part of our Film Fest, on Sunday night a group of us got together virtually to discuss what MLK means to us, the incredible films we had watched, and ideas about how White people can show up in the anti-racism movement. It was an incredible discussion and we are eager to host more community events like that in the future!
The Pop-Up MLK Day Art Show was also a huge success, despite the rain. For those of you not following us on Instagram (@stonesoupcafegreenfield) or Facebook (@StoneSoupGreenfield), here are some beautiful images from our Pop-Up MLK Day Art Show, featuring art by Whitney Robbins, Marjorie Morgan, Rachel Jenkins, and Leilany Zaylene Jackson!
Thanks for being a part of all of our community-building endeavors, anti-racism activities, and showing up to support us for our weekly Saturday meals!
Keep your eye on what's coming up in the next month at the Café —
Feb 12th — Valentine's Day Fundraiser: Decorate-Your-Own-Cookie Kits! More info coming soon!
Feb 21st, 6pm — Virtual Zoom Hangout: Ask the Chef! Everything you ever wanted to know about flavors, recipes, and how the meals come together every Saturday.
Date TBD — Mutual Aid Book Club! Join us in discussing Dean Spade's latest book "Mutual Aid: Building Solidarity During This Crisis (and the Next)"
See you around town!
Jansyn Thaw
Volunteer Coordinator & Assistant Director
Stone Soup Café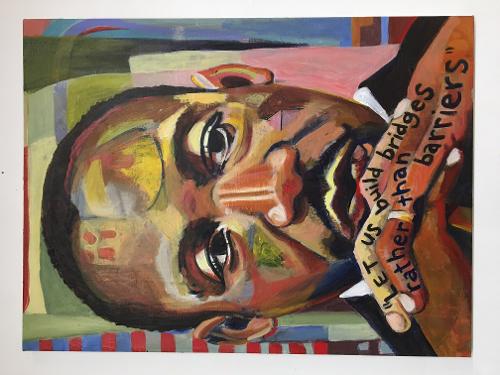 Posted: to Community Newsletter on Wed, Jan 20, 2021
Updated: Wed, Jan 20, 2021