Harvest Supper 2021 - last push for volunteers!
We need you!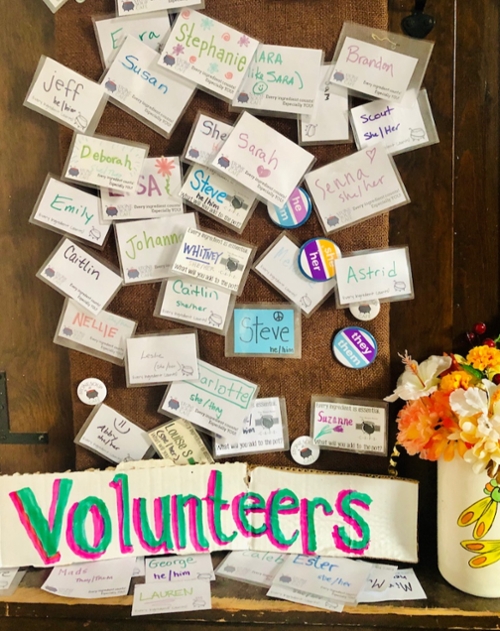 A big THANK YOU to those who have already signed up to help out with the 17th Annual Harvest Supper Celebration this Sunday! And a big PLEASE PLEASE to those who haven't yet signed up. We are preparing food for 800 people. This community event cannot happen without YOU, the community. Come show your love for Greenfield!
P.S. All volunteers will get a wicked cute screen-printed apron! They are being screen-printed right now by Taproot Threads. ;)
Meal prep for Harvest Supper starts TOMORROW!
Click on the link to sign up for a shift that works for you this week:
>> Tuesday (TOMORROW!) 5-7 PM
>> Wednesday 5-7 PM
>> Thursday 3-5 PM and 5-7 PM
>> Saturday 4-7 PM
>> Sunday - all day!
We could especially use extra hands for the 3:30-5:00 PM Welcome Committee shift (which includes greeters, line managers, and some folks to run the merch table) and the 1:00-3:30 PM Appetizer Prep shift (which includes making beautiful flower arrangments!).
Many many thanks to you all.
See you on the town common this Sunday from 4-6pm (or even earlier, if you're helpin'!).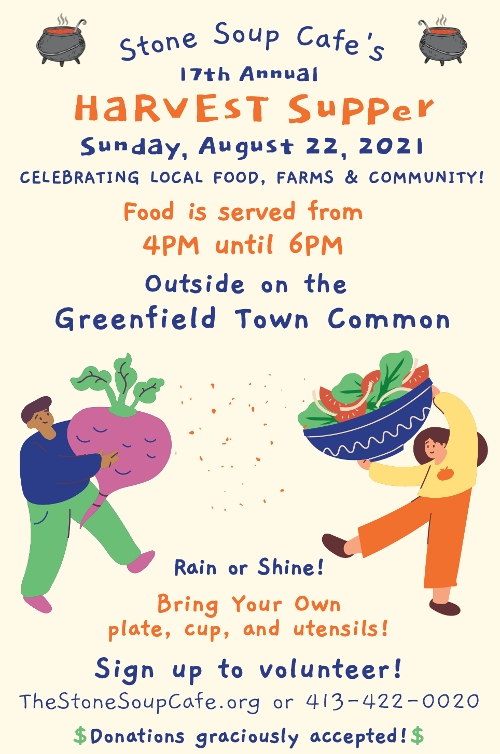 Posted: to Community Newsletter on Mon, Aug 16, 2021
Updated: Mon, Aug 16, 2021