It's a New Year!
To all those who observe the Gregorian calendar, Happy 2023!!
Volunteer!
We've added volunteer shifts for January 2023, we'd love for you to sign up! Head to this page to find a shift that works for your schedule.
Culinary School!
We are launching another cohort of the Culinary Institute in the next couple of months. Know anyone who might be interested in culinary school? Please send them our way!
We've got an exciting year ahead. We'll be sure to keep you posted!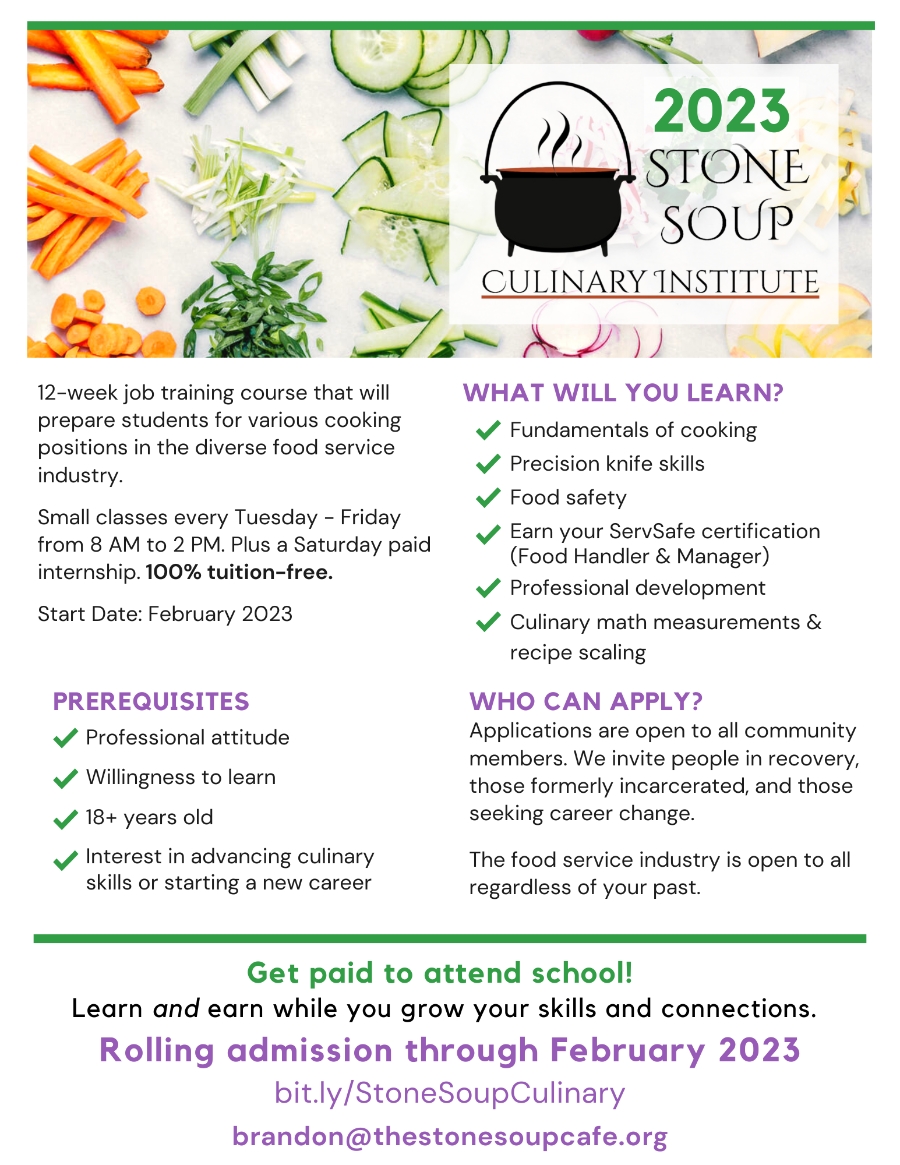 Posted: to Community Newsletter on Tue, Jan 3, 2023
Updated: Tue, Jan 3, 2023