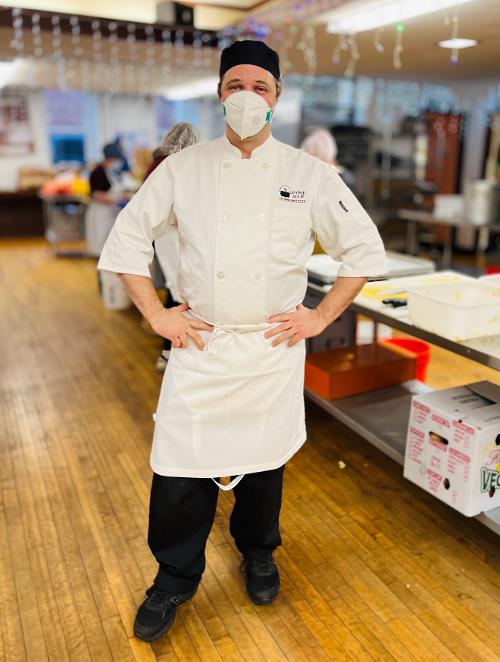 The Culinary Institute is a job training program that will prepare students for various cooking positions in the diverse food service field.
Our next cohort will begin March, 2024.
If you are interested in a potential future cohort, please apply and we will put you on the mailing list to keep you updated.
APPLY TO THE CULINARY INSTITUTE!
What will you learn at the Culinary School?
Teamwork-based approaches to identify, define, respond to, and evaluate problems in various food service industry situations and offer resolutions to these problems.
Professional coaching and evaluation of leadership style
Internships at local businesses
Professional development and resume-building
Safe handling and service of food and beverages (ServSafe)
Culinary math & measurements
Preparing stocks, soups, sauces, desserts, poultry, fish & meat
Improved knife techniques
Training and practice in the fundamentals of cooking
Students will receive a Food Handlers License, a ServSafe Certificate, and job skills and references for securing work in the emerging food culture here in Franklin County.
Who can apply?
Applications to the Stone Soup Culinary Institute (SSCI) are available to all. We especially are looking to grow a cohort of students who are currently in recovery, formerly incarcerated, people who need a new career path, and all other community members who are interested in pursuing culinary arts professionally.